'Not our approach': NRL won't follow AFL's lead to mandate vaccines
October 22nd, 2021, 08:09 AM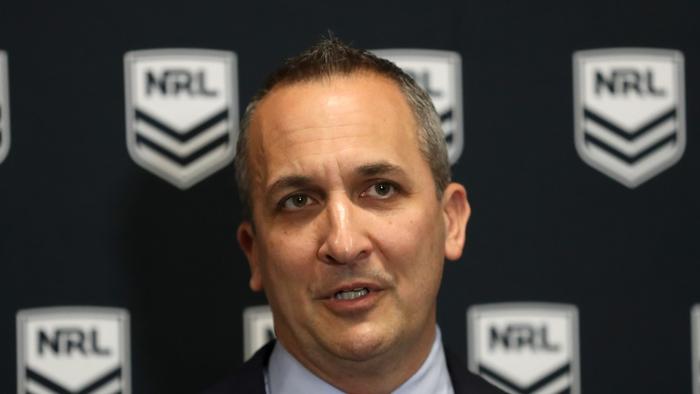 The AFL announced its no jab, no play policy on Thursday, however the NRL won't be following suit. But NRL CEO Andrew Abdo believes the issue may be taken out of his hands.
More:
https://www.foxsports.com.au/nrl/nrl-premiership/nrl-2021-covid19-vaccine-policy-mandatory-vaccines-andrew-abdo-the-clubs-with-most-vaccinated-players-afl-no-jab-no-play/news-story/f1dc2c527bf8b222bf08ce35548aff3a
Ricky went all in on Hodgson's Raiders replacement. Now he faces an $800k crisis
October 21st, 2021, 05:22 PM
Canberra's coach has a tough decision to make following the arrest of young gun Tom Starling.
More:
https://www.foxsports.com.au/nrl/nrl-premiership/ricky-went-all-in-on-hodgsons-raiders-replacement-now-he-faces-a-850k-crisis-call/news-story/01855149412110dedf4710df6dca30fa
$errorCode = 65
xml_error_string() = Space required
xml_get_current_line_number() = 7
xml_get_current_column_number() = 18
xml_get_current_byte_index() = 214

$errorCode = 65
xml_error_string() = Space required
xml_get_current_line_number() = 7
xml_get_current_column_number() = 18
xml_get_current_byte_index() = 214

Join Us On Facebook